For Luxurious Hair Removal Experience.
for life-long usage with no need of replacement parts. Provide one for all seamless experience.
specially engineered filter to remove unwanted hair, rejuvenate skin and erase wrinkles.
optical energy 7.31J compares to standard energy level of 5.5J for maximum benefits.
to free up your fingers and make the hair removal process easy and convenient.
Using innovative light distribution technology to evenly distribute light over your skin. Prevent overheating or burning and give you sun-kiss experience.
IPL (stands for Intense pulsed light) is a technology using a high-powered device to deliver an intense, visible, broad-spectrum (wavelengths from 500-1200nm) pulse of light, to heat the targeted area (e.g. hair follicles).
IPL Hair Removal Device emits powerful light pulse when applied to the surface of your clean, shaved skin. The light travels through the skin, more energy will be absorbed by darker area (with high concentration of melanin). The hair shaft and bulb (root) are usually where the highest concentration of melanin are located. Once melanin absorbs the light energy, it is transformed into thermal energy.
As a result, the bulb and most of the hair shaft are heated, which impacting the hair-producing papilla and the darker capillaries that bring blood to the follicle. The aim is to permanently damage the hair follicle sufficiently to prevent hair regrowth. Therefore, the hair follicles will turn into a state of necrosis for a long period of time. Even if they do grow back, they tend to be lighter, finer, and fewer in number which can reduce the appearance of hair on the skin.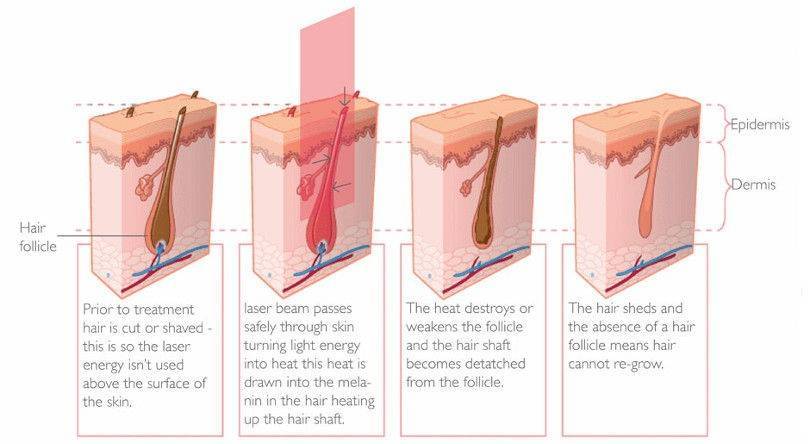 LUX+ works effectively, easily and safely on a wide variety of hair and skin types. It works on dark blonde, brown and black hair and on skin tones from very white to dark brown. The greater the contrast between hair color and skin color, the more effective IPL can be.
However, the Handset cannot be used to treat white/grey, light blonde or red hair due to the low melanin concentration present, causing treatment to be ineffective. It is also not suitable for individuals with a very dark complexion, as the skin contains too much melanin concentration.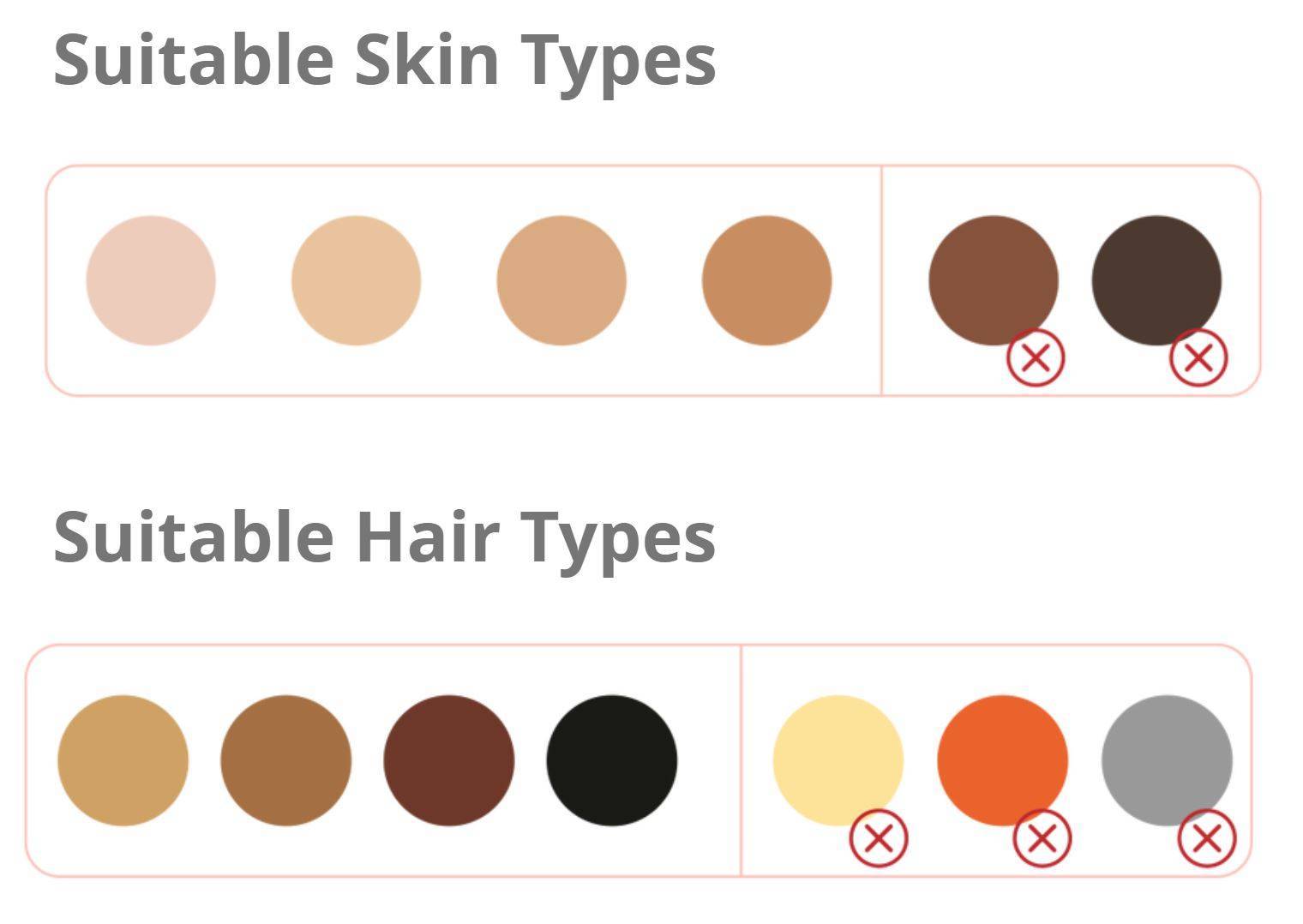 The LUX+ handset has both manual and automatic settings. Manual setting is used for focused smaller area while the automatic setting enables you to treat larger areas easily.
STEP 1: Shave and clean the treatment area one day before treatment. Please make sure the treatment area is clean and dry and do not apply any gel on the skin before your treatment.
STEP 2: Select the appropriate intensity level according to your hair color and tolerance. We recommend to always start from the lower intensity and move up.
STEP 3: Press the "flash" button and move to the areas that needs to be treated.
Treat different body areas
You can remove hair on any body part (including your face and Brazilian) in just minutes... and all from the comfort of your home, in a fraction of the time and cost of in-clinic laser treatments!

Enjoy hair-free smooth skin
Objective studies show up to 95% hair reduction after only four bi-weekly treatments. The first 4 treatments must be carried out every week, after which you should already be able to see the desired results. To maintain your results, simply touch up every 4 weeks. After just 8 touches up treatments you can enjoy hair-free smooth skin up to 6 months.

- The LUX+ Hair Removal Handset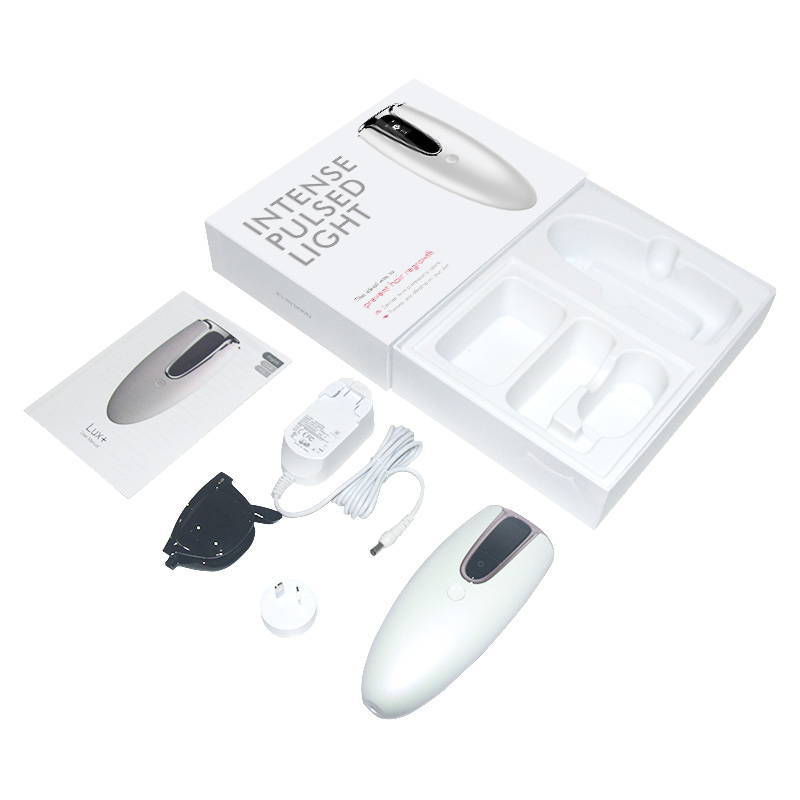 To create your at-home skin care routine...